Due to the size of gift baskets there is an additional $20 shipping charge per basket.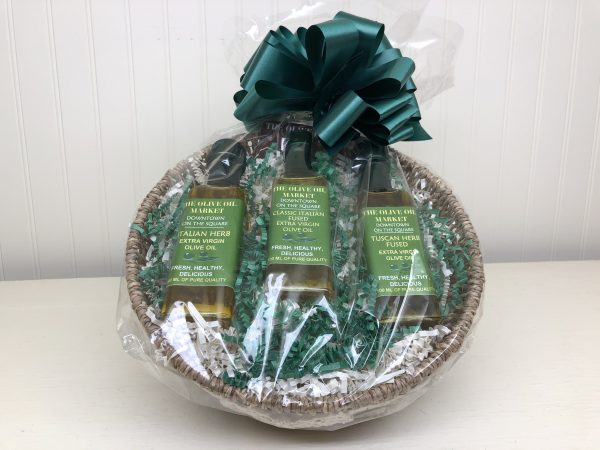 100ml Gift Basket – 3 Item
Give the gift of culinary inspiration! Gift baskets are the timeless way to send a thoughtful gift to a special someone. Whether you'd like to say, "Thank You", "I love you" or "I'm thinking of you", the gift of flavor is the perfect way to brighten anyone's day. All of our gift baskets come with your choice of our delicious Extra Virgin Olive Oils and/or Balsamic Vinegars tucked neatly in a quality, stylish reusable basket. Included in this gift are three(3) 100ml bottles of your choice of oils and/or vinegars and one quality basket wrapped in cellophane and secured with a large, festive bow.
*Baskets may vary from the one pictured.*
**Gift Baskets are larger than our Flat-Rate Shipping allows for, therefore will incur an additional shipping charge.**
Out of stock