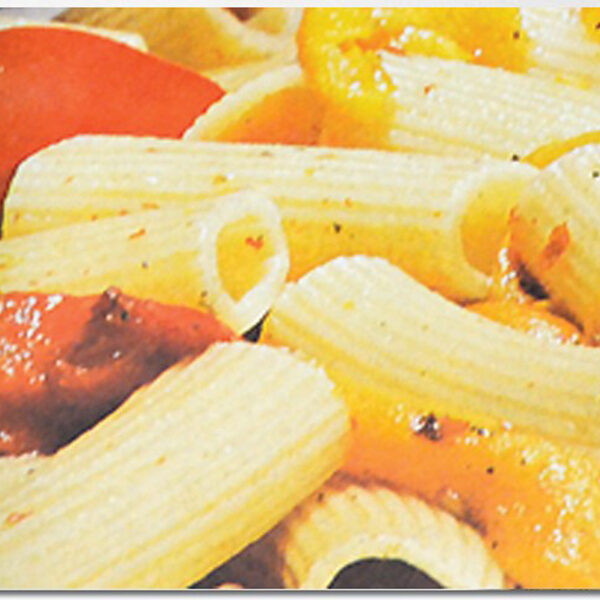 Pasta Ai Peperoni
Ingredients:
Directions:
Roast Peppers then remove the skin. Cut the peppers in 1 inch strips.
Heat the oil in a large skillet over medium heat, add the peppers, and saute for 2 minutes. Add salt, pepper and red pepper flakes, mix very well. Cover and cook over low heat for 20 minutes, stirring every so often with a wooden spoon.
Bring a large pot of cold water to a boil, add coarse salt to taste, then add the pasta and cook until al dente, for 9-11 minutes. Drain pasta and add to the peppers. Mix very well, incorporating the peppers.