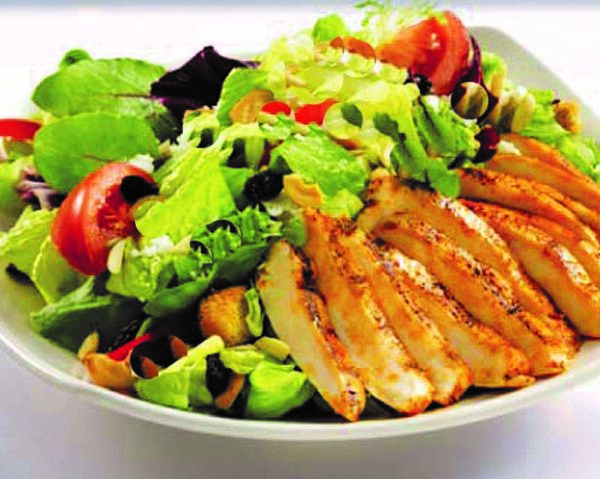 Peach Chicken Salad
Ingredients:
Directions:
Preheat oven to 375°.
In a bowl, whisk together 1/2c of Peach Balsamic Vinegar, 1/4c Olive Oil, Salt & Pepper. Place chicken breast inside and marinade for 15 minutes. Line a baking tray with foil and spray with nonstick spray. After 15 minutes, drain marinade and place chicken on a foil-lined tray. Bake for 20 minutes. Brush with marinade. Bake for another 20 minutes or until juices run clear. Once done baking, let cool and slice. Set aside.
Bring a small pot of water to a boil. Make a small "cross" incision at the bottom of the peaches. (This is called scoring which helps in peeling the skin away from the skin.) Also, ready a bowl of ice water on the side. Immerse the peaches in boiling water for two minutes. Remove peaches and immerse them in the ice water. Once cool to touch, peel off skin. Cut each peach in half and discard the pith. Slice into wedges, totaling 8 per peach.
Toast almonds on an ungreased sautee pan over medium heat until fragrant. Remove and cool on a plate.
Place mixed greens in a bowl and layer with sliced chicken, onions, raspberries, and almonds. Whisk together remaining Peach Balsamic Vinegar and Olive Oil along with a generous pinch of salt and pepper until well emulsified. Drizzle over salad.