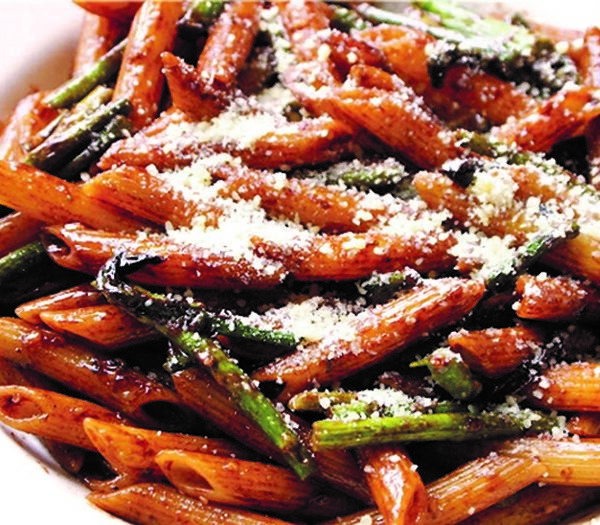 Penne with Roasted Asparagus
Ingredients:
Directions:
Heat the oven up to 400°F. Cut off the tough ends of the asparagus and discard them. Cut the spears into 1-inch pieces. Put the asparagus on a baking sheet and toss with Butter Extra Virgin Olive Oil, 1/4 tsp of the Salt and Pepper. Roast until tender for 10 minutes.
Cook the penne in a large pot of boiling, salted water until just done for 13 minutes. Drain the pasta and toss with the Modena 25 Star Balsamic Vinegar, Asparagus, Parmesan, the Toasted Hazelnuts. Serve with additional Parmesan.